Attention Parents, Community Residents and Service Providers:
Are you concerned about the issues you have in your community?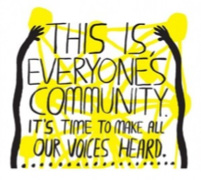 This will be an opportunity to:
Hear the results of Parents United for Changes' community-wide survey of parents, schools, and community organizations
Meet other parents and community leaders
Identify resources and potential partnerships
December 11, 2015
9:00am- 11:00am
ESTL Higher Learning Campus
601 James R. Thompson Blvd., Bldg. E
PLUG INTO THE POWER OF PARENTS!
***PLEASE CALL FOR CHILDCARE AND TO RSVP***
Light Refreshments and Childcare provided
RSVP : ESTHER BEARD, COMMUNITY ORGANIZER FOR COFI @618-874-0216 EX.315 or ebeard@cofionline.org