Christ, the Gift of Peace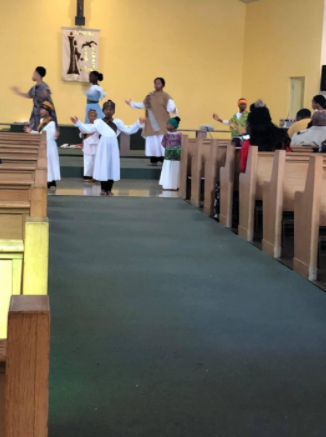 Sister Thea Bowman Catholic School uses EDUCATION THROUGH MUSIC AND THE ARTS, an integrated curriculum, which engages artisan and academic teachers in providing a holistic approach to learning.  Violin, modern dance, and for heightening inner discipline, focus, self-esteem, creativity, and teamwork.  Teachers participate in the fine arts classes as a way to partner with the artisans in reinforcing skills and to model life-long learning.
This Advent Service is an expression of our mission of deepening faith in Jesus Christ and providing a holistic learning approach to faith development and education with a Catholic framework.
*Due to COVID-19 and spacing there will only be 2 tickets per family given. If you do not have a ticket, you or your family member will not be allowed to enter. NO EXCEPTIONS.  Tickets will be sent home in students' weekly Thursday Envelopes on December 16.  They will be in a sealed envelope. 
*For those unable to attend, the ministry can be witnessed on-line.   A Zoom link will be sent via email closer to the event.
*Student participation is MANDATORY
*Students will need to arrive at school that evening (December 21) by 6:15 PM and they will go to their homerooms.  Teachers and/or aides will be there to help prepare.  Please note that ALL students (boys and girls) will be required to wear a white, button-down dress shirt, black pants and dress shoes (no heels).
Thank you so much for coming out to pray with us this year, and may your Advent and Christmas Season be filled with Peace, Love and Joy!!!!!