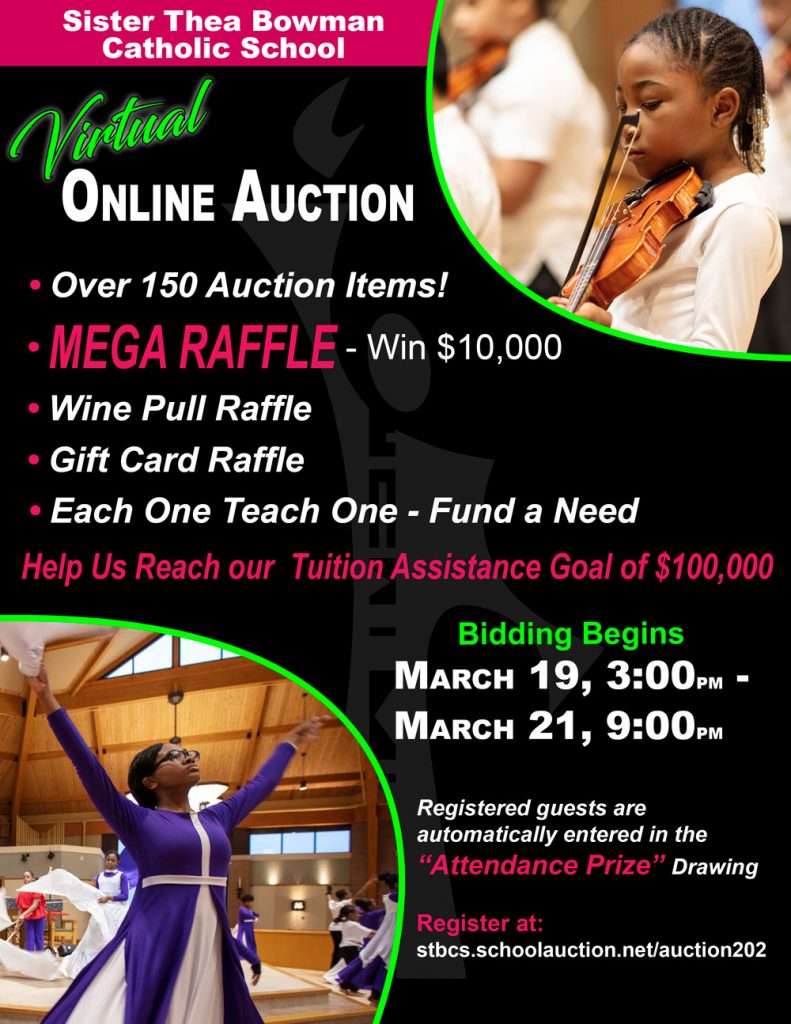 Registering:
From Your Computer Select: "STBCS Virtual Auction Sign Up"
From Your Mobile Device Select: Menu Bars top right corner and then, "STBCS Virtual Auction Sign Up"
You will receive an email from "STBCS Online Administrator" with "Your Personal Link"
Drawings:
Mega Raffle, Gift Card Raffle and Attendance prize drawings will be held –
Tuesday, March 24 – 2:00 pm – You will be notified immediately of your winnings!
Payment and Pick-up:
Once the auction closes, please process your payment, payments must be processed to be included in the drawings.
STBCS staff will process any unpaid payments on March 22, to the vaulted credit card on file.
You may pick up your winnings during pre-determined dates and times. We will also make arrangements for delivery within the Metro East area.
Questions:
Roberta Trost
Email: sistertheaauction2020@srthea.org
Dan Nickerson
Email: nickerson.bowman@gmail.com
THANK YOU FOR YOUR SUPPORT!
100% of the proceeds support tuition assistance for our students.