Some important dates:
Thursday, April 7 – Sister Thea Bowman Open House
Friday, April 8 – No School
Wednesday, April 12 – Muffins w/ Moms (see below) / Stations of the Cross
For our Easter Holidays, NO SCHOOL ON THE FOLLOWING DATES:
Thursday, April 14
Friday, April 15
Monday, April 18
For Your Information:
As a reminder, tomorrow evening (April 7), Sister Thea Bowman is conducting an open house for any families that are interested in having their children attend Sister Thea Bowman next school year.  If you aware of any families that might be interested, please have them come attend, again, this Thursday, from 4:30 – 6:30.   If they have any questions, please have them contact the Sister Thea Bowman Office.  Thank you
 If your child is interesting in attending Camp Ondessonk this summer, a small booklet was sent home earlier with your child.  Within the booklet is page families must complete.   If interested, please turn that form back into the office before Easter Holiday begins.   More books are available in the office if you can't find yours.
 We will have vision/hearing screenings for all students here at Sister Thea Bowman on April 19.   We will also have Safari Dental here for checkups.   For families wanting to take advantage of Safari Dental, we have included in the Thursday envelopes a sign up sheet.  We HIGHLY encourage our 1st and 5th graders to take advantage of this opportunity as dental records are required when your child is in 2nd and 6th grade for next year.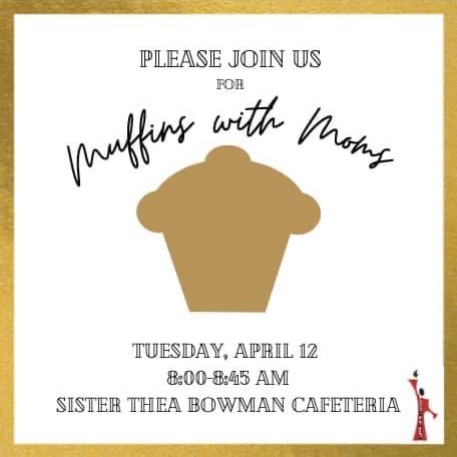 *Don't forget next week:  Muffins w/ Moms.   Students any mother, grandmother, sister, aunt, cousin that has been a wonderful influence in your life…let's celebrate with them and bring them to school on April 12!
*Also, on April 22, Sister Thea Bowman will be visited by Bishop McGovern as we will have a Dedication Mass for a new sign that will be in front of our Chapel!